Backstage With Office 2010 Stats
In the 6 weeks since it went live the Backstage With Office 2010 website has had 100,000 video views, 500 comments and zero bugs. Not bad!
Another video has been added – The Making of Office Web Application. Check it out here.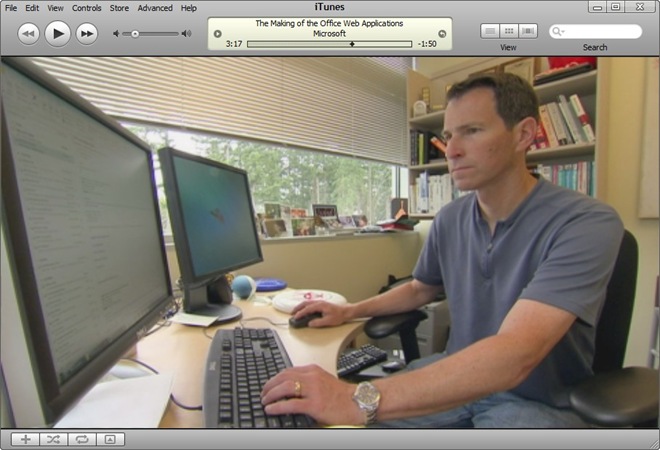 Update:
The irony of advertising a Microsoft video in an Apple player just occurred to me. Heh.
Update update:
After looking it up I'm reasonably confident that that was a correct use of the word irony. These things keep me up at night.